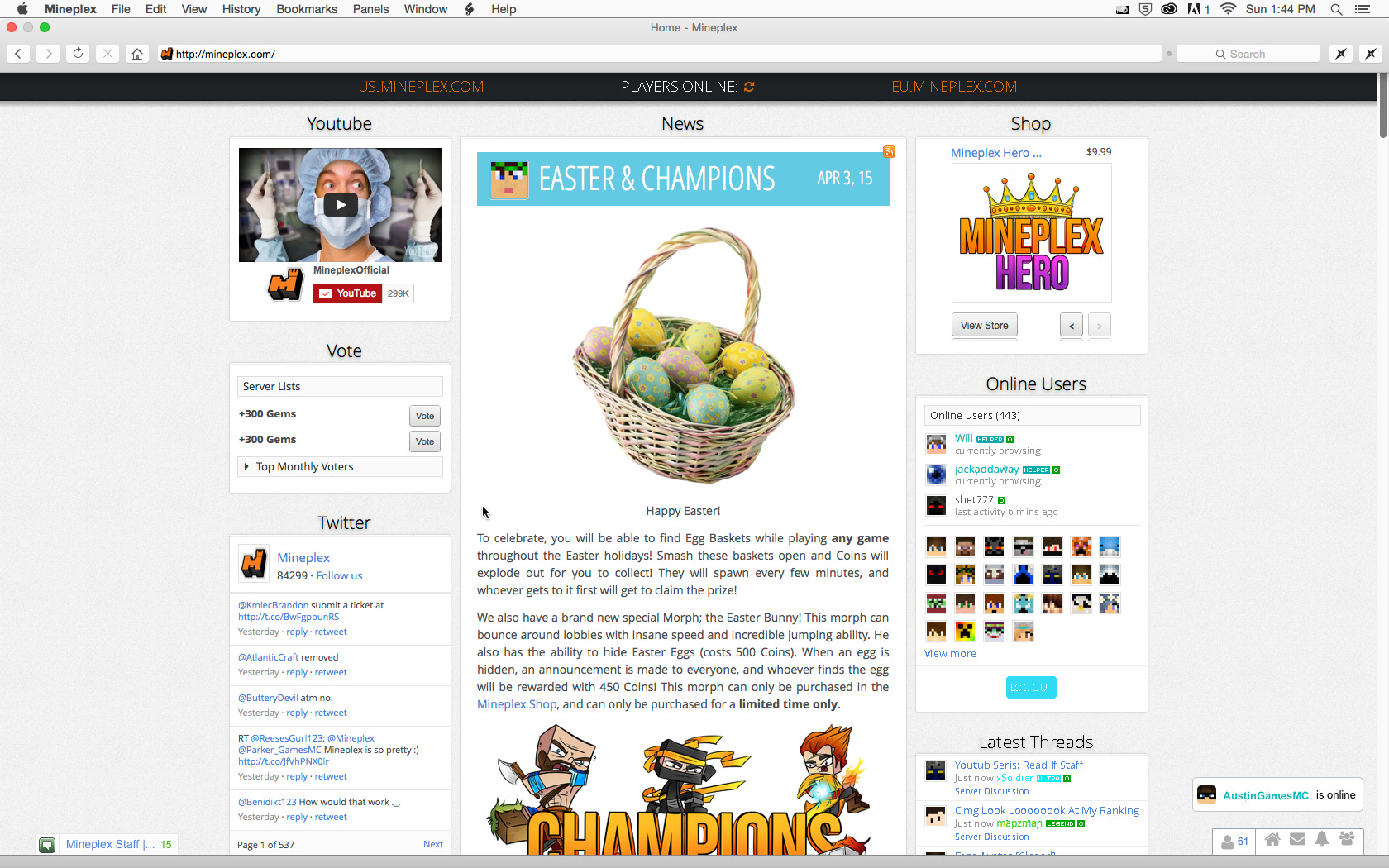 Mineplex - Windows and Mac Desktop App
A downloadable Software for macOS
THIS APP IS NOT WITH MINEPLEX. IT IS MADE BY NUCLEARBOT (Mineplex Helper) FOR MINEPLEX USERS.
Mineplex has always been limited to the web. But imagine an app that allows you to access Mineplex wherever you may be.... you no longer have to imagine.
What is the Mineplex App?
This app allows you to access the Mineplex Forums, Shop, and User Profiles from a simple app. This could come in handy if you don't have time to launch your web browser and need a quick way to do it. Sure, you can use your phone, but it's so hard to type on that little keyboard! This app will be on Windows and Mac!
How much will the Mineplex App Cost?
Not a single cent. It may have a Premium Version in the future.
When will the Mineplex App be released?
It will be ready to download at IndieDB , Dropbox, and Itch.IO in Mid-June 2015
Thanks guys!
My Profile-
http://www.mineplex.com/profile/10321743
Download
This Software is currently unavailable